SharpeShooter III
SharpeShooterlII
| Name | Title |
| --- | --- |
| Hugh Spahr | Project Owner, Electrical Engineer & Programmer |
| Name | Title |
| --- | --- |
| Joe Zenkus | Graphic Artist, LCD Images, Voice Callouts |
Game Summary
Retheme of a Sharp Shooter 2 pinball with all new electronics and code, debuted at Pintastic in New England in 2015. It features Roger Sharpe in a lot of the artwork as an omage since the first two were designed by him. It also features easter eggs, such as the gravestones which show Python Anghelo, Skit-b, and John Popadiuk.
Game features eleven modes, and four difficulty levels. After all modes are completed, the difficulty level is increased. The game continues to be a work in progress. Game was envisioned as a test bed for the open pinball project (OPP) hardware, framework and documentation.
Game started as populated Sharp Shooter 2 playfield. Cabinet was originally Gottlieb Gladiator. Backbox was from Secret Service machine. Electronics use OPP boards for driving solenoids, reading inputs, and turning on/off feature lights. Scores are displayed using an LCD monitor with some rudimentary animations during attract mode.
External Link
External References
Finished Photos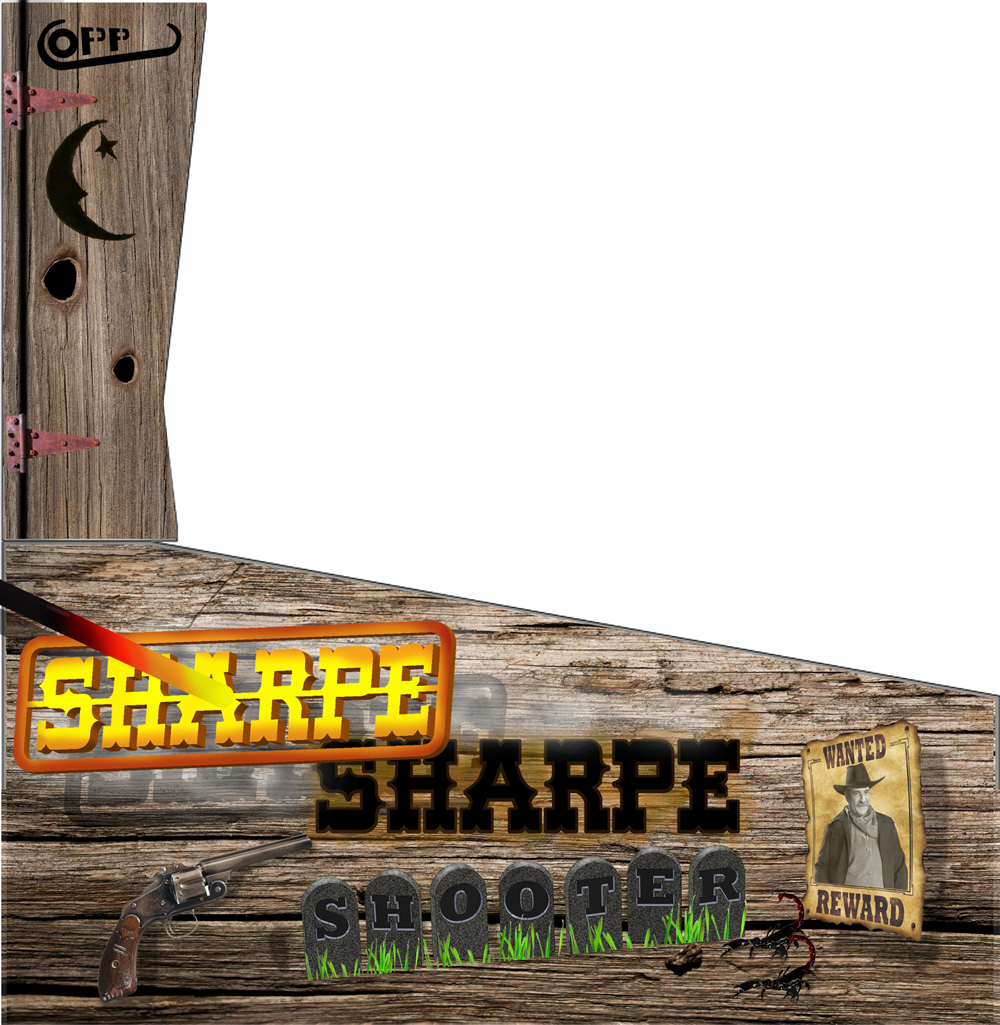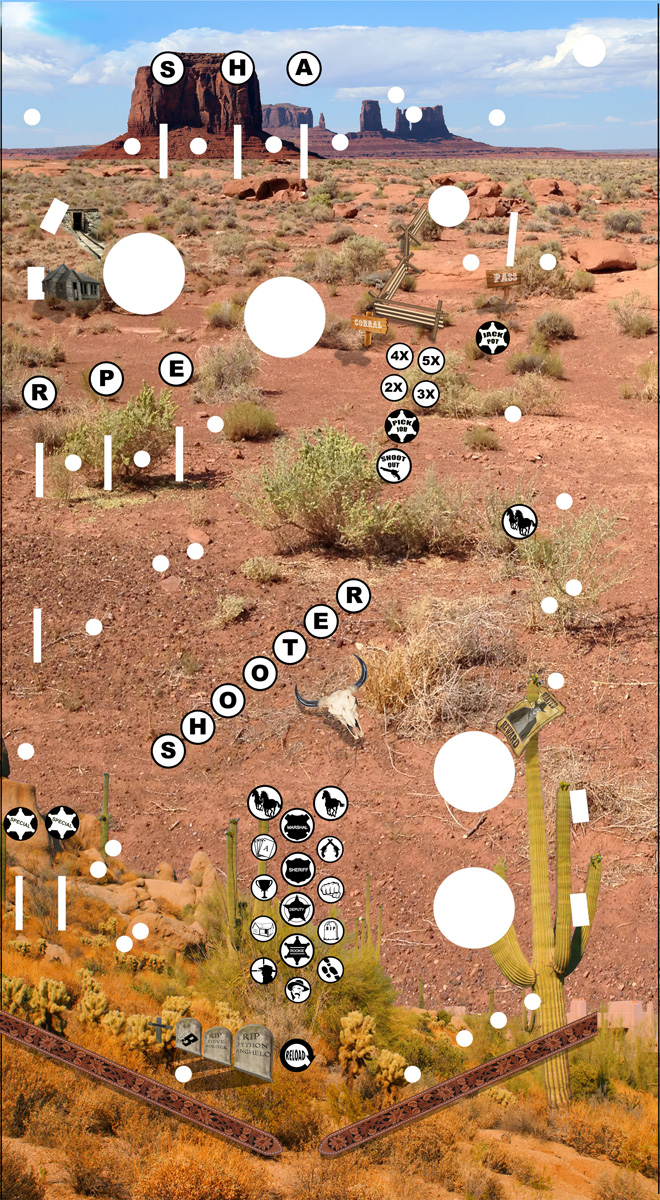 Construction Photos