Van Halen
Van Halen
| Name | Title |
| --- | --- |
| Hugh Spahr | Project Owner, Electrical Engineer & Programmer |
| Name | Title |
| --- | --- |
| Joe Zenkus | Graphic Artist |
Game Summary
This will be taking the layout of a Dolly Parton. The latest OPP boards will be wired into the existing harness to rewrite the rules. All new artwork will be created for the playfield, plastics, cabinet, backbox. Since this is an old Bally cabinet, there will be a new speaker box mounted as a topper to get stereo sound.
Since most Van halen fans are very passionate about Roth Vs Hagar, both are included and you must choose a side before starting the game. Whoever you chose, you must complete their letters first. If you spell letters from the other band leader, you will get negative points. This is perhaps a first in pinball rules.
One physical change to the layout is the lane that puts the ball back into the shooter lane. This is being converted into a captive ball.
External Link
External References
Finished Photos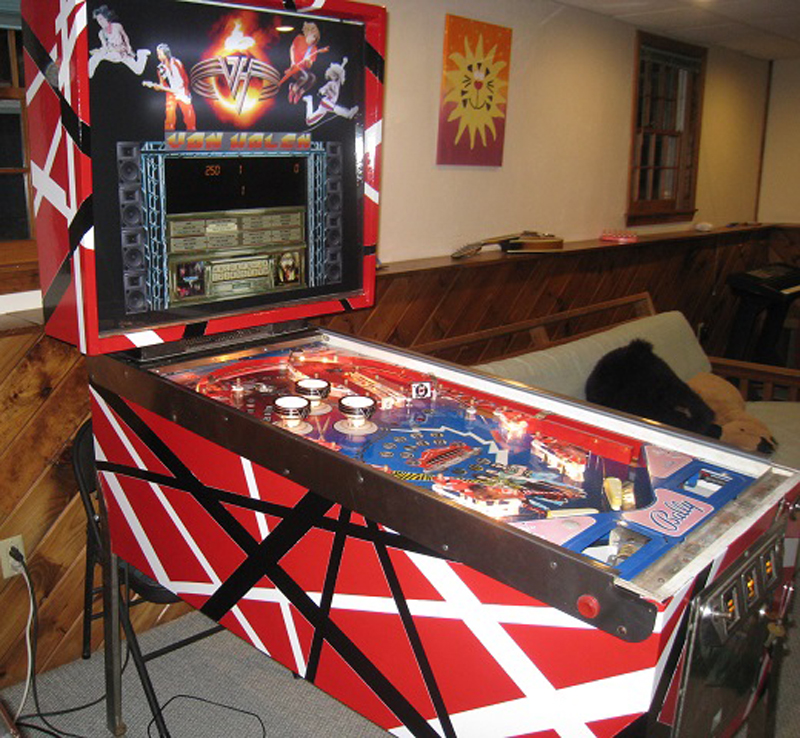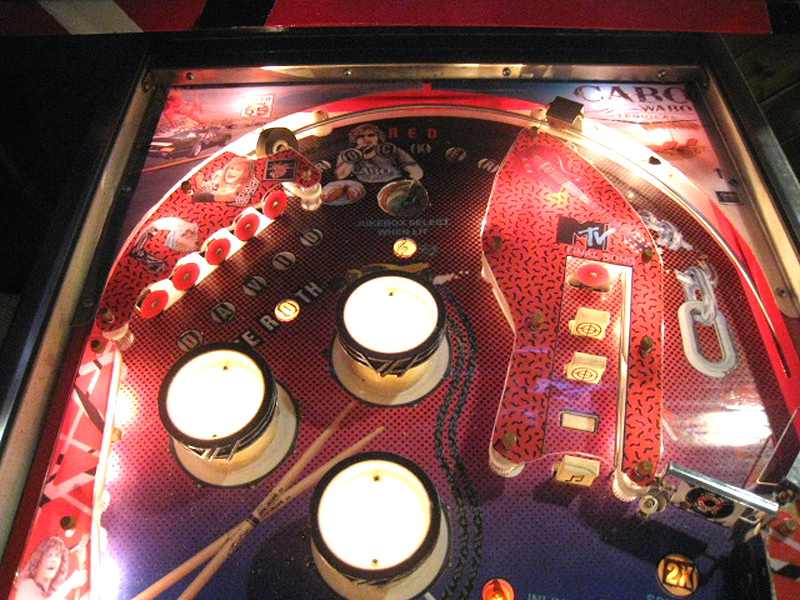 Construction Photos
Art is being laid out on the playfield virtually initially: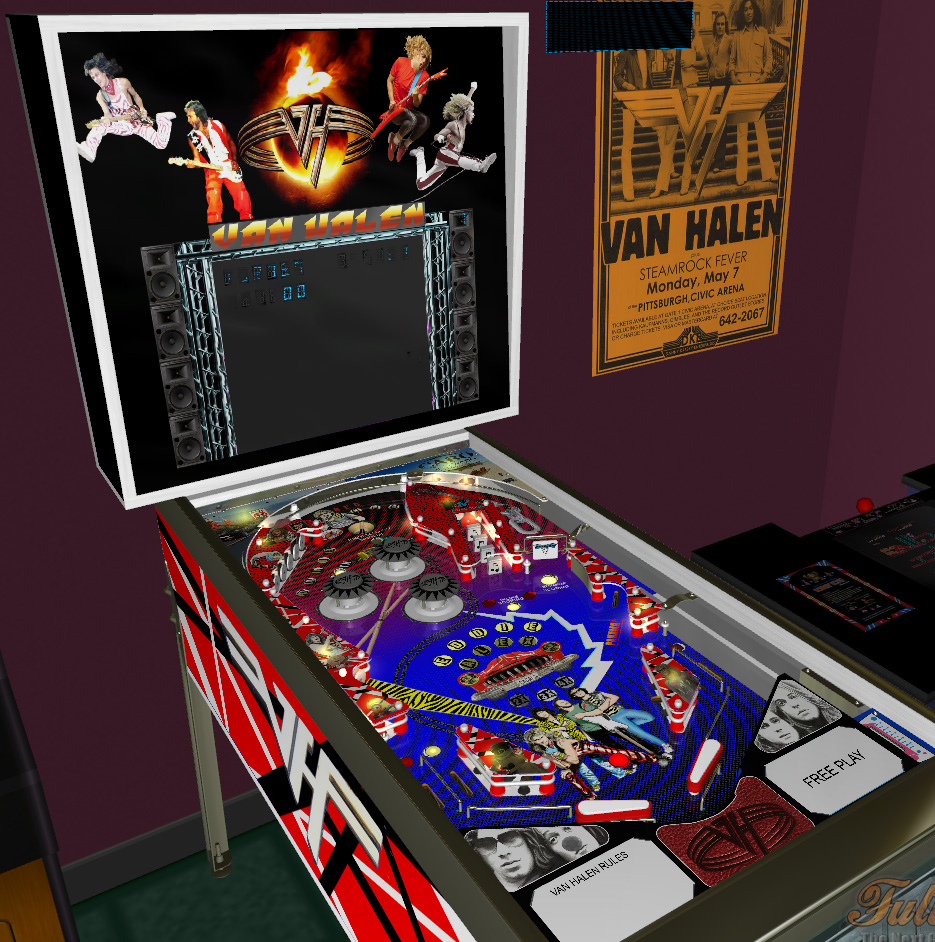 Cabinet painted and backglass / LCD done